HOTOR Handheld Car Vacuum Cleaner (11005)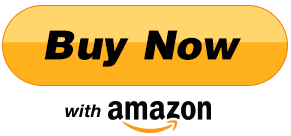 STRONG SUCTION & LONG POWER CORD: This portable vacuum is an efficient car gadget for car cleaning. It can be used to do deep and all-around cleaning for cars with its powerful motor and long-lasting battery. Moreover, the long power cord of 11.49ft effectively facilitates cleaning for every corner of the car, leaving your car thoroughly clean for a more pleasant drive.

DOUBLE FILTRATION SYSTEM: The small vacuum cleaner includes a washable HEPA filter and a nylon wrap to avoid a loss of suction caused by dust accumulation, practically ensuring the performance of the car cleaner. Moreover, HOTOR provides an extra HEPA filter and two nylon wraps for replacement use. Enjoy your fade-free cleaning work with a reinforced filtration system at any time!

WELL-EQUIPPED ATTACHMENTS: This portable vacuum cleaner for cars comes with specialized attachments for diverse cleaning needs in different areas. The crevice nozzle can be used for hard-to-reach corners and cracks, and the dusting brush is suitable for the car seat cushions, ventilator grilles, and other suede surfaces. HOTOR car vacuum cleaner gets waste particles nowhere to hide!

MULTIFUNCTIONAL APPLICATIONS: Strong suction and well-equipped attachments make the car cleaner a versatile cleaning tool. No matter what waste particles they are, HOTOR handheld vacuum can handle annoying pet hairs, food scraps, leftovers, or other common dust with ease, which helps a lot to bring you a cleaner, more comfortable and enjoyable drive.

BRIGHT LED LIGHT: In addition to the crevice nozzle and dusting brush for different needs, HOTOR small vacuum cleaner features a bright LED light, providing a good view when you are cleaning hard-to-see spots, such as corners, the bottom of car seats, and some dark areas including garages. Even at night, the bright LED light can bring much convenience for cleaning tasks.